eWEning star is an impact-driven startup, with a vision of healthy planet, which can sustain also the generations to come. Yes, we are for-profit organisation, but for us sustainable business, means economically and environmentally sustainable business. Therefore, one of our goals is to become a profitable business, but also commit to invest a significant part of our profit to new initiatives which further aim to accelerate Energy Transition and make a positive impact. This way our users don't only get directly to improve their own workflow, but also contribute even further to new impact-driven initiatives!
We are also committed to user empowerment and decline any proposals related to targeted marketing or selling of the individual user-data. We are driven by high ethical standards.
As we are impact-driven and recognise the urgency of acceleration of Energy Transition in all societal levels and by a variety of stakeholders, we also commit to affordability of our discovery tools. Contrary to many other businesses, we are not targeting a limited number of high-paying customers, but we are aiming for a large number of users with lower pricing model. This way we aim to support as many people as possible who aim to accelerate the Energy Transition as fast as possible.
Founders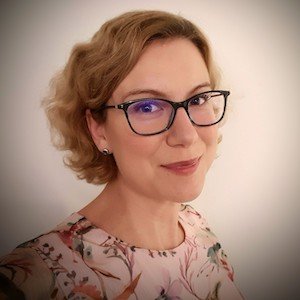 Nina Vielen-Kallio is a seasoned professional hailing from the scenic landscapes of Finland and currently based in Groningen, the Netherlands. With a remarkable two-decade-long dedication to sustainability, Nina has become a formidable force in the realm of sustainable energy.
Nina earned her Bachelor's degree in Chemical Engineering in Helsinki and subsequently achieved a Master's degree in Energy and Environmental Sciences from the University of Groningen. These credentials and working experience have equipped her with a profound understanding of the intricacies of the energy sector, enabling her to serve as an esteemed advisor within the wind industry, specialising in circular strategies.
But Nina's aspirations extend far beyond her individual achievements. Her overarching ambition is to accelerate the energy transition by ensuring that all new knowledge and information are accessible to those who can benefit from it the most. She recognises that the true power of knowledge lies in its application. By making sure that the latest insights reach the hands of those who can implement change, Nina hopes to amplify the impact of available knowledge and drive a more rapid transition to sustainable energy practices - no matter how far the information releaser and information seeker are from each other.
Beyond her impressive educational background and professional role, Nina is a fervent advocate for change. She keenly recognises the pressing urgency of transforming societal systems and industries to effectively combat climate change. As a recognised speaker and moderator in the wind industry, she not only shares her expertise but also inspires others to adopt sustainable practices.
Nina's impact extends to policy-making, where she has played a pivotal role in shaping national targets and initiatives within the wind energy sector. Her core values: curiosity, collaboration, and personal growth, guide her every endeavour, fueling her unwavering commitment to driving sustainability and change.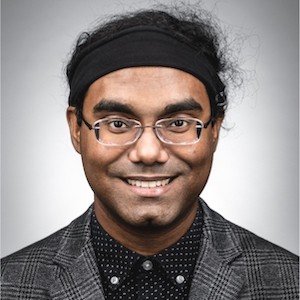 Saikat Chatterjee is an AI Engineer, Data Scientist and Business Developer with a deep passion for sustainable entrepreneurship and the green economy.
Born and raised near Calcutta, India, his life journey has taken him across continents, from the heart of India to the Netherlands and beyond. Having trained in natural sciences during his Bachelor's and Master's degrees, Saikat moved to Europe in his early twenties to pursue a PhD in computational astrophysics at the University of Groningen. Upon completing his PhD, Saikat's career focus shifted towards more socially applicable realms, where there are exigent challenges in solving real-world issues.
So, since 2018, when he transitioned into the fields of AI and entrepreneurship, Saikat has been at the forefront of product development for startups and scaleups—where his innovative spirit thrived. His journey has been marked by a relentless pursuit of excellence, transforming ideas into impactful solutions—driven and guided by curiosity, creativity and purpose—his personal core values.
Beyond his professional endeavours, Saikat is a musician, painter, writer, and co-editor of a non-profit open-access publishing house, and he carries a profound passion for building a sustainable new economy. He understands that the future hinges on sustainable practices, and his dedication to this cause shines brightly. Saikat envisions a world where innovation and sustainability go hand in hand, and he's committed to making this vision a reality.
Advisors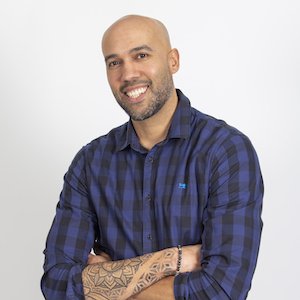 Erwin Damberg - Strategic Advisor
Erwin is a passionate advocate for fostering growth and innovation for impact startups. His commitment to promoting community collaboration and empowerment within the startup ecosystem is complemented by his extensive experience instrategy and operations as an integrator.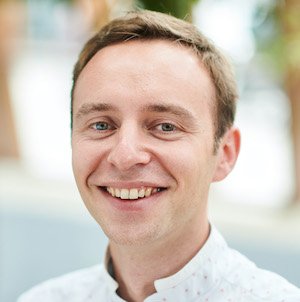 Leo Dvortsin - Scientific Advisor
Leo is Scientific Coordinator at the Energy and Sustainability Research Institute Groningen (ESRIG) within the Faculty of Science & Engineering at the University of Groningen. ESRIG's focus is groundbreaking research for sustainable energy transition and responsible resource use, aiming to benefit more communities worldwide in an eco-friendly manner. Simultaneously, Leo is the Scientific Coordinator at the interdisciplinary Wubbo Ockels School for Energy and Climate. His core mission is uniting researchers from diverse academic backgrounds to foster interdisciplinary collaboration and research. His goal is to bridge academia, industry, and policy, driving transformative breakthroughs with global implications.